Stay on the Vendean coast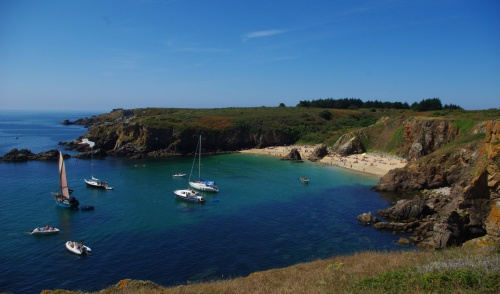 On historical lands, Vendée welcomes you between its sandy beaches and its traditionnal hinterland. Dedicated to weel being and relaxing, Vendean coast offers a huge range of aquatic activities to fit your needs during your stay.
Discover Atlantic Ocean's magnificence of this coast surrounded by dunes and swamps. Enjoy water activities and have a trail, equestrian or pedestrian towards delighted landscapes.
Your visit will lead you for sure to Les Sables d'Olonne. Towards the village, discover shells' mosaiques in Ile Penotte district's houses. Rendez-vous to the wild beach of Les Sables-d'Olonne towards dunes and forests to join Estran beaches. In Saint-Gilles-Croix-de-Vie, get on board to Yeu's Island and its cliffs and pathways. However, the vendean location which will seduce toddlers and adults shoud be Palmyre's Zoo !
Discover the most beautiful campsites in Pays de la Loire
Crédit photo: Clément Bucco-Lechat