Services make your life easier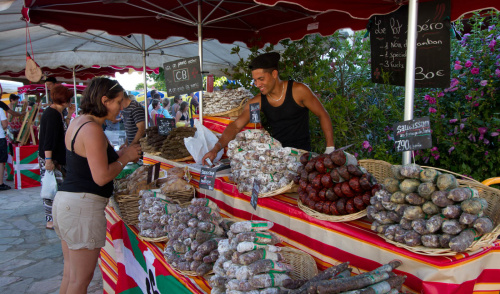 One factor in a successful campsite is the range of amenities that goes with it, practical services and shops on site that make your life easier.
Les campings sont devenus des villages de vacances, pas tous, mais pour certains, on peut même parler de vraies petites villes. Cela va du restaurant au service de plats à emporter, en passant bien sûr par la présence d'un bar. Vous avez besoin de liquide ? Pas de problème, un distributeur automatique de billets se trouve à l'entrée du terrain, non loin de la boulangerie-pâtisserie et de l'épicerie présentent dans l'enceinte du terrain. On peut aussi trouver un espace balnéo, un cinéma, un service de location de voitures… Bref, il nous semble bien loin le temps où certains campings annonçaient dans leur publicité la présence d'une machine à laver le linge.
En France, certains établissements disposent aussi de commerces de bouche (boucherie, poissonnerie…), mais aussi d'un coiffeur. Mais ce n'est pas tout car les campings proposent également des équipements de loisirs. Outre les piscines et espaces bien-être, on découvre, ici et là, des terrains de golf, des parcours dans les arbres, des centres équestres, voire même des aires de jeux couverte.