In the heart of lakes and rivers in France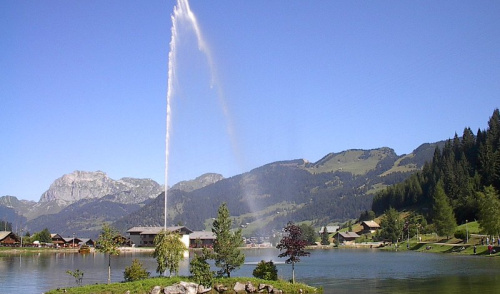 « Les plus beaux campings de France » has selected for you the most beautiful lakes and rivers in France. You can admire the splendors of landscapes and enjoy wild swims.
L'Ardèche, campers paradise
Spread on 30 kms between Vallon Pont d'Arc and Saint-martin d'Ardèche, Ardèche's gorges offer to its tourists an amazing show made of limestone cliffs and wild nature. Wit hits 5000 kms of rivers, water leisures are the major point of interest of the area. The Loire takes its sources at the bottom of an Ardeche's mountain : le mont Gerbier-de-Jonc (1551 m).
L'Ardèche dug a real canyon due to limestone. The natural Arche of Pont d'Arc is the proof of limestone's results. Wit hits 60 meters high, it marks the entering of gorges, natural reserve since 1980. Rocher Sampzon a huge rock, 449 meters high, overhangs the landscape and offers an amazing view on Vallon's bassin, Ardèche and Cévennes.
Don't miss theses landscapes if you're in Rhône-Alpes' area
L'Aveyron, « lakes' land »
With 4 000 lakes, l'Aveyron has been called lakes land. In the heart of Aveyron, between Rodez and Millau, the Lévezou counts 5 lakes. The most famous, le lac de Pareloup is the biggest lake of Midi Pyrennées and the fifth artificial lake in France. It has a superficy of 1 200 ha for 107 kms of river bank.
With their water-plans and lakes banks, Pont de Salars, Villefranche-de-Panat, Salles-Curan, Canet-de-Salars attract many tourists each year.
Many rivers in Hérault
Languedoc has amazing caves, gorges, sources and a beautiful architecture from Pont du Gard massif to Guilhem-le-Désert's medieval beauty.
Le Pont du Gard is a massive attraction in the area. While heat wave, you'll appreciate the coolness of the area and a swim in the indigo waters. L'Hérault, follows the same scheme as the Gard. Taking its source in the heart of oaks and chesnut trees forests, its pure water spread on gorges to irigate mediteranean vineyards.
You must have a stop at Saint-Guilhem-le-Désert, one of the most beautiful villages in France.
Salagou's lake, west of Hérault, has warm barely deep water. This place is really surprising due to its landscapes full of red dunes. You can swim along the wild side.
Not far from there, a ghost village : Celles. This village is an interesting diversion. The old city of Roquebrun offers a river beach and by getting close to Cessenon you will discover many rocks bassins et quietful beaches.
Rivers and waterfalls in Jura
In jura, meltwaters and sources has converted into lakes. The area counts 70 lakes on the entire Massif of Jura, 20 among all are on La Route des Lacs.
Both wild and hidden, Jura 's lakes will fit every one needs : water sports in Vouglans, swimming in Chalin or Clairvaux-les-lacs.
Jura is full of waterfalls. Many big rivers come from subterranean caves such as Hérisson's waterfalls, and those of la Haute Vallée de la Saine. Others are more exotics like cascades des Tufs, Planches-près-Arbois, Baume-les-Messieurs. Other secret spots are waiting for you to spend holidays close to nature. Find campsites near a lake or river in Jura.
Crédit photo: J.J. Roland