Club Farret
34450 Vias / Languedoc-Roussillon
Close to the Cap d'Agde and its surroundings
Go to the website of the campsite
Reservation
Presentation
Discover the Region
Practical information
Set off for an exceptional holiday by the Mediterranean, staying in a holiday rental at Yelloh! Village Le Club Farret 5-star campsite in Vias-Plage.
Themed rentals
In Vias-Plage, the Club Farret campsite invites you to enjoy a holiday by the Mediterranean, at one of its upmarket holiday rentals. With their unusual décor, the themed blocks are a stone's throw from the beach.
You can put down your suitcases in one of our luxury cottages with terraces, furnished bungalows or a charming holiday home. The huge camping pitches provide a lovely Mediterranean setting for campers.
In 2015, the Club Farret will open a "Marina" space, with premium cottages with a large wooden deck overlooking a lagoon and a "California" space in the minds of surfers Californian beaches.
A variety of entertainment
The huge heated water park has an Indonesian feel. Surrounded by a large solarium, it has a lagoon pool, paddling pool with water games, current river and massaging bubble banquette. A well-being centre and spa offer treatments, Jacuzzis, saunas, Turkish baths and massages in a really relaxing atmosphere.
There are special activities for your young ones at the children's and teens' clubs. The mini-club has a play area, multi-sports area and mini-disco. Children can take part in a fun, creative workshop before trying their hand at the treasure hunts and Olympics.
You can attend dance, gym and fitness classes next to the bodybuilding room. Otherwise, you can learn water sports and diving on the beach. Other sports and activities are on offer near to the campsite, including go-karting and horse-riding.
The nights are lively at Le Club Farret, with concerts, dances and pyrotechnic shows. Enjoy delicious meals at the panoramic restaurant, or watch a show at the bar.
Outings in Hérault
Next to this campsite, listed among the most beautiful in France, discover Languedoc and its inland area full of amazing landscapes. Take a barge ride along the Canal du Midi before taking the kids to Aqualand in Cap d'Agde. Round it all off with a trip to discover Sète, Lake Thau or the Féria in Béziers.
We appreciate
"Pacific" rental space
the spa
the restfull aquatic park « Tao Beach »
Direct access to the beach
Club Farret Campsite in Vias plage has an ideal location in the heart of Pays D'Agde, in the south of Hérault.
Nature lovers should be charmed by the local wildlife. Cycling or pedestrian strolls… one of the biggest public garden welcomes you.
le Clôt de Vias, is an area full of ponds and famous for its incredible vegetation, you can also visit La Réserve Naturelle de Roque-Haute (cities of Vias and Portiragnes).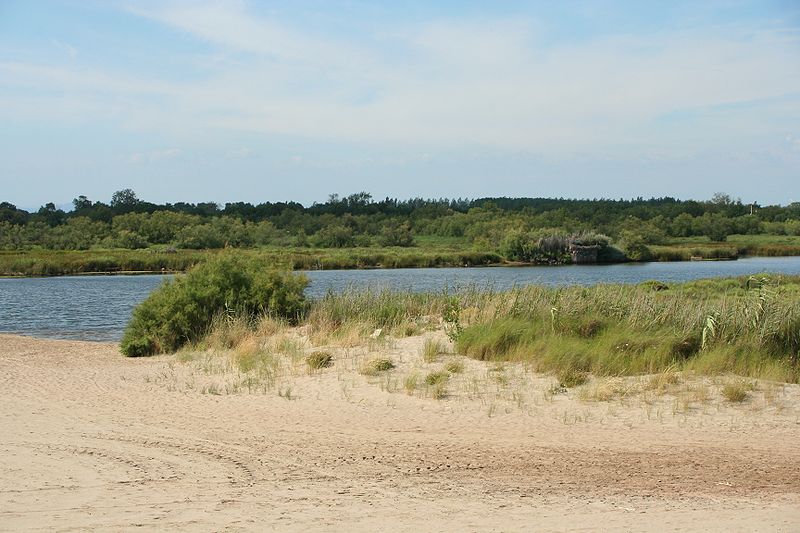 Le Clôt de Vias
Le Canal du Midi (established by Pierre Paul Riquet) is definitly an other spot not to miss. This canal liks The Atlantic Ocean to Mediterranean sea and is part of patrimoine mondial de l'humanité de l'UNESCO since 1996. Between beaches and villages, The Canal du Midi offers beautiful strolls.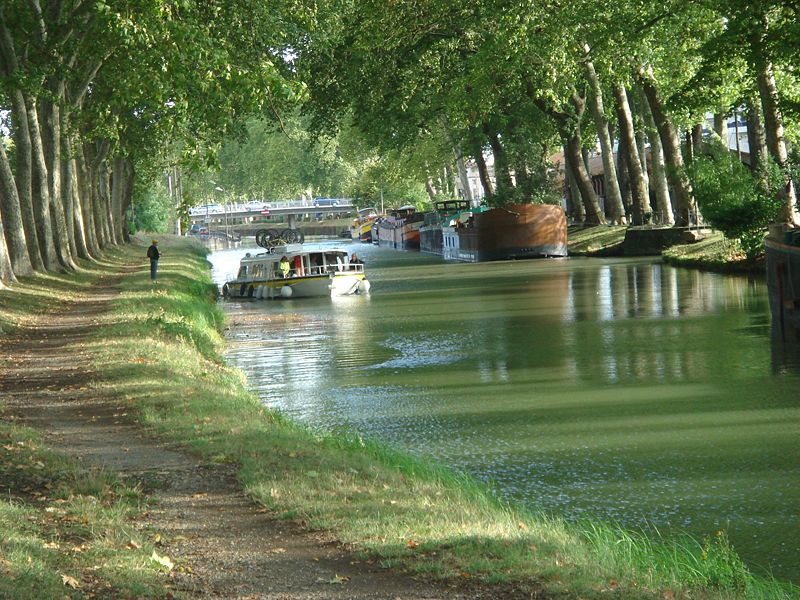 Le Canal du Midi
The Major Spot Cap d'Agde
Cap d'Agde and its 14 kms sandy beach invites you to relax whith your friends and family close to the campsite. Discover Grau d'Agde and its traditionnal fishermen's seaport just in front of Agde's city ( left side of Herault) Choose the little road along the river to join the village. le Grau d'Agde has its own habits and traditions. In july fishermen party takes place in the entire city (fireworks, excursions…)
Agde worths a visit. This city built with vulcano stone of Mont Saint-Loup had a huge growth thanks to maritime business. It is one of the oldest cities in France. Have a walk in the pathways and artists' workshops.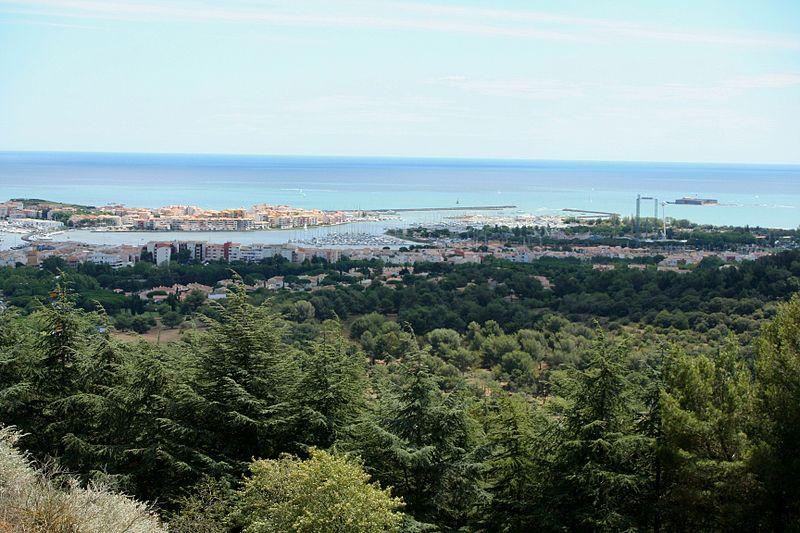 Vue du Mont Saint-Loup
For those who enjoy water pleasures, you can find in Agde the famous Aqualand. With its 20 attractions it will fit everey one needs. Since 2013, you can find 2 waterslides which are one of the highest in France : The Tornado and the Boomerang.
Close to the Cap d'Agde, do not miss the Thau's pond, famous bassin for its oysters and mussels, Herault's gorges in the hinterlands, and of course Montpellier.