Le Mas
13500 Martigues / Provence-Alpes-Côte d'Azur
Les pieds dans l'eau au cœur de la Côte Bleue
Go to the website of the campsite
Reservation
Presentation
Discover the Region
Practical information
Head to the Blue Coast for holidays with family and friends. A stone's throw from the beaches, Le Mas 4-star campsite welcomes you in Martigues.
Choose comfort
At the heart of a pine forest, discover the Provençale hospitality that reigns at this charming campsite. You can choose between large, shaded tent pitches for campers, caravans and camper vans, as well as various types of rental with sea views. Charming mobile homes and fully equipped bungalows are a great place to stay, with all the necessary equipment and comforts.
Holiday by the sea
The campsite has an outdoor heated pool and a children's pool overlooking the Mediterranean. The sea is just a stone's throw away, with a little bay just down from the campsite.
There is no shortage of activities near one of the most beautiful campsites in France. Burn off some energy at Le Mas campsite's multi-sports centre, and take advantage of the activities and supervised sports on offer. While the children are taken care of at the mini-club, you can enjoy a horse ride or go on a hike across the wild open spaces of the Camargue.
Enjoy delicious meals at the restaurant during your holidays by the Mediterranean. You can also take part in organised dance nights on its panoramic terrace.
Outings in the Camargue
Explore the Mediterranean coast, with its calanques (limestone coves), beaches and harbours. See the Provençale heritage at Martigues, Avignon and Arles. Take a trip to the Estaque mountain range peninsula and the salt marshes of the Camargue.
Complete your stay with a trip to the Baux de Provence, where you can admire the region between the Mediterranean and the Alps.
We appreciate
Direct access to one of the most beautiful Blue Coast's beach
Next to Marseille
Seafront rentals
In Martigues, Le Mas Campsite (13) is well located between Mediterranean sea and Berre pond.
Since 2008, Martigues is a tourism ranked resort. It appeals to water activities seekers and people found of history.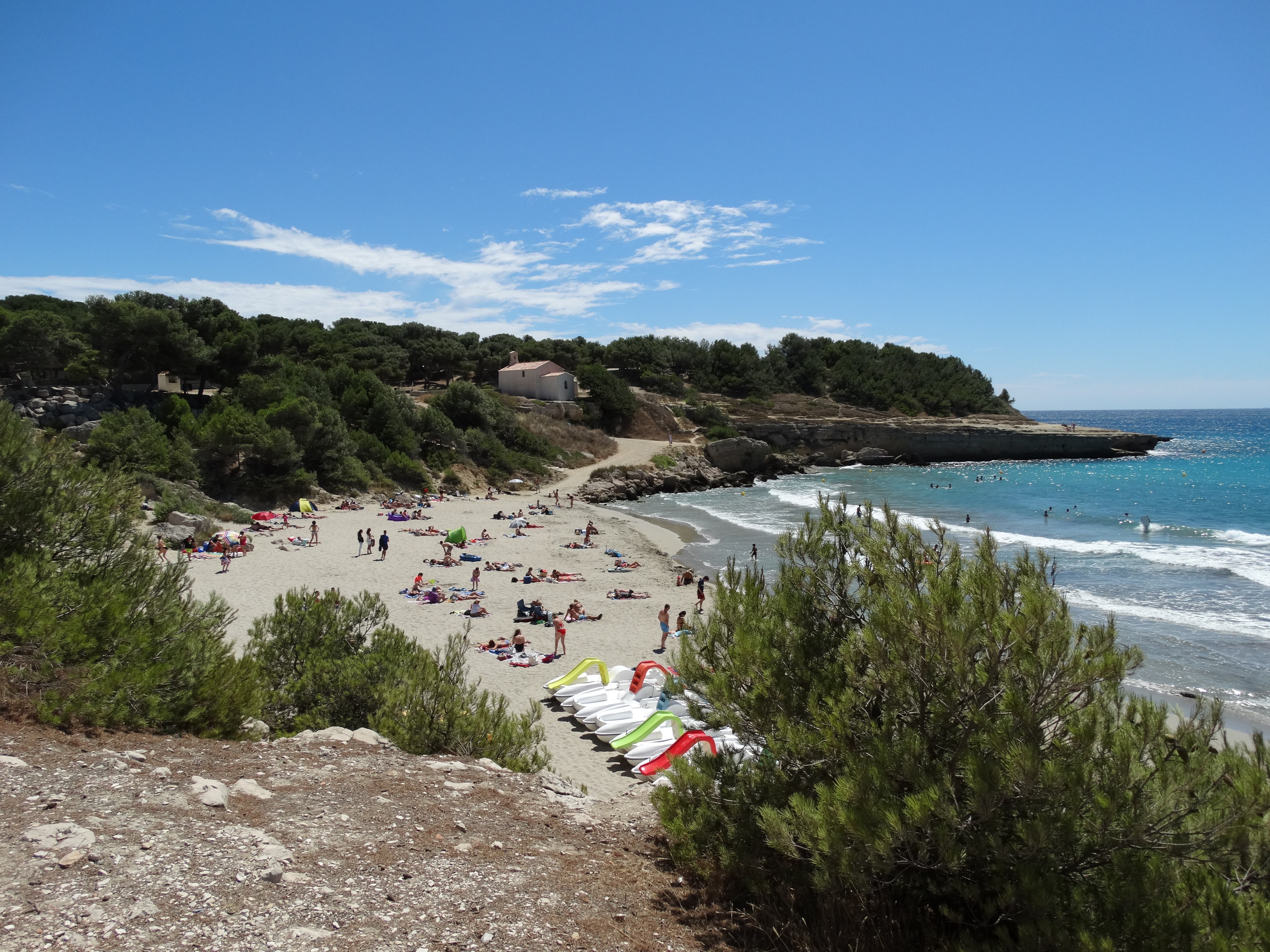 The beach at Sainte-Croix à Martigues
You will discover the city through its various classified monumens and its cultural sites such as 'Salins's theater, Zien Museum (archeological collections) or even Prosper Gnidzaz movie space with its unic collection of 3 000 film rolls and 90 projection material whose former ones were invented in 1 880.
Follow the cultural and touristic itinerary which allow you to discover the heart of « la Venise Provençale ». The starting point takes place in the Center town of Martigues, you'll reach La Côte Bleue, passing by St Pierre and St Julien Les Martigues. On the way, you'll find Le Site de Thonon and remains of a Gallo-Roman city, the Oppidum or even Pointe de Baoui Tailla's careers.
Carro's marina attracts tourists with its fish market. To discover « la Côte Bleue » and its most beautifuls beaches, start your visit in Martigues and go to the littoral and have a stop in every little marina (La Couronne, Sausset-les-Pins, Carry-le-Rouet…. )until Marseille.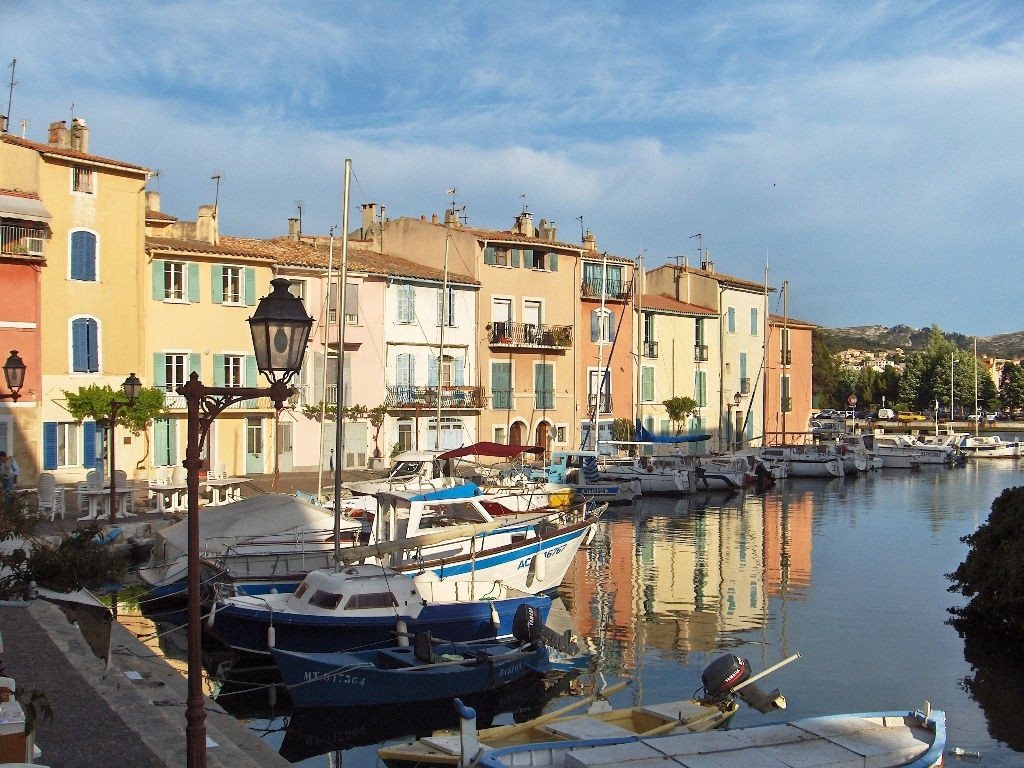 The "Miroir aux oiseaux" at Martigues (quay Brescon)
Have a look at several cities such as : Arles, Aix en Provence and Marseille.